Culture & Art
Music
There is a special old folke-music in Shkodra called 'Shkodra songs'. Like Korça, Elbasan, Tirana, Vlora and other towns in Albania, Shkodra has its own special distinctive music.
We have contacted Zef Çoba, one of the most well-known composers of Shkodra in now days, who helped us to get some old 'sounds' of Shkodra.
Paintings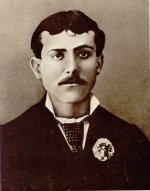 The tradition of painting in Shkodra is one of the oldest in Albania. Famous painters from Shkodra has contributed in opening the first school of Fine Arts in Albania. We present here in this page, some of the most talented painters of Shkodra.
P a i n t i n g s

Kol Idromeno
Zef Kolombi
Andrea Kushi
George Pali
Painting is an interesting art in Shkodra, and quite developed. You can find good painters in town, in their shops through the Pedonale, the main pedestrian street in Shkoder.
Writers from Shkodra
The art of writing has been very old in Shkodra. Albania inherit from Shkodra one of the most precious literature from the Middle Age to the Renaissance. We start with Gjon Buzuku, who wrote one of the first books in Albanian "Meshari", 1555, and Frang Bardhi.
We'll try to get translated, or publish some poetries or short stories from the most known Shkodran writers and poets, like Marin Barleti (15 cent.), who wrote the History of Scanderbeg, Gjergj Fishta – the Albanian Homer and the first Albanian writer nominated to Nobel Prize, Migjeni – the modern poet of poverty,
Viçens Prennushi, Ndre Mjeda, Filip Shiroka, Pashko Vasa – who wrote the famous "Oh Albania, poor Albania", Ernest Koliqi, Martin Camaj, Lazer Shantoja, etc.
The most of the translations brought here under this page for some authors from Shkodra, have been taken from the homepage of Dr. Robert Elsie, specialist in Albanian studies.
From time to time, we will bring here translations of now days authors from Shkodra, like
Ridvan Dibra, Gjek Marinaj, Kolec Traboini, Zija Çela, Frederik Rreshpja, etc.
Related Links
---
---